CAI associates leave their mark and observe final placement of steel with traditional celebration.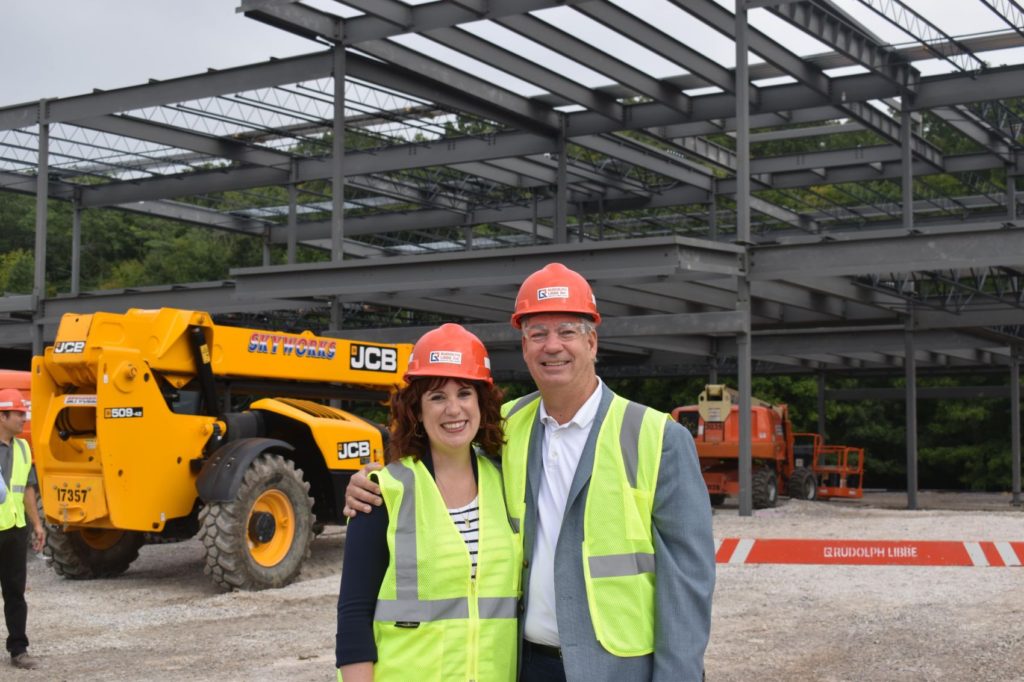 September 17, 2019 – Credit Adjustments, Inc. (CAI), a values-led, family-operated call center and receivables management company, hosted a "topping-out" ceremony to commemorate a construction milestone on its new 35,000-square-foot headquarters.
Steel work was officially completed today on CAI's new headquarters and call center. The topping-out ceremony celebrated the placement of the final piece of steel on CAI's building. Signed by CAI associates, the steel was hoisted into place.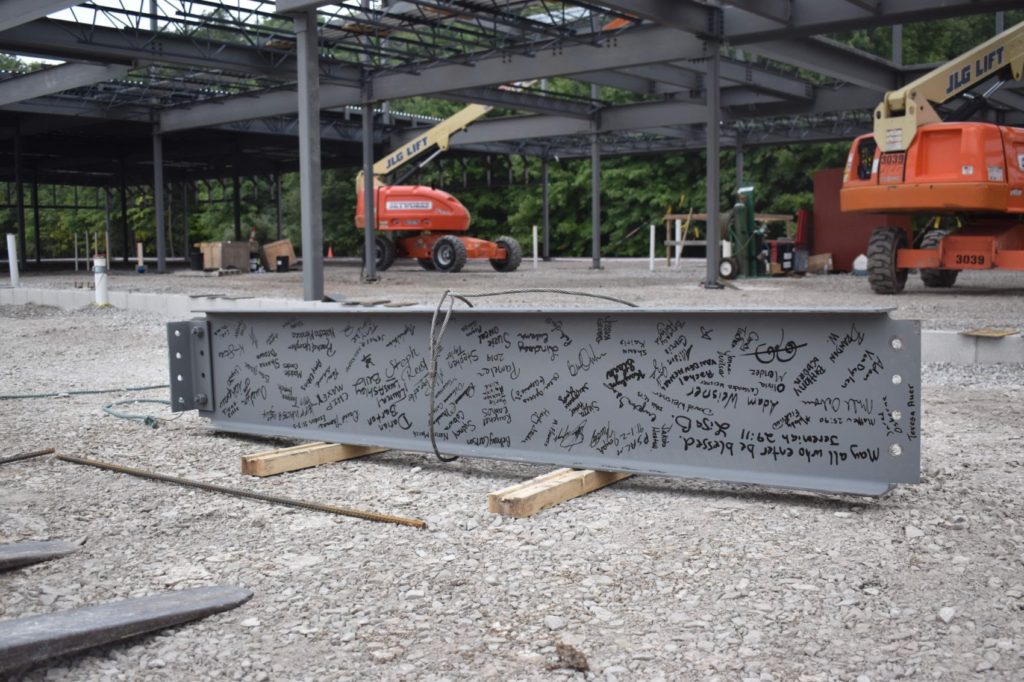 "As we complete the framework that supports our new headquarters, we really wanted our team to be ingrained in the structure. They play a critical role in our success and support our company just like the steel beam that was placed today," says Lisa Bloomfield, CAI President. "We feel blessed to share this milestone with our team and are so grateful they could leave their mark, forever being a part of our company's journey."
The ceremony of placing a beam on the highest point of a building originated in Europe with the first wooden shelters. When a house was complete, the topmost leafy branch was placed on the roof to honor the tree's spirit. Immigrants brought the tradition to America, where it became part of barn raisings and housewarmings. Today, ironworkers carry on the custom for completed structures.
Leading the construction team are Beilharz Architects and Rudolph Libbe Inc., of the Rudolph Libbe Group, the construction manager. The building will be unique among call centers as a two-story workplace with an atrium, training and collaboration spaces, a second-floor balcony and large windows that make the most of natural light and offer views of nearby wooded areas.
CAI employs over 400 people with offices in Defiance and Toledo, OH and Manchester, NH.
About Credit Adjustments, Inc.
Credit Adjustments, Inc. (CAI) is a world-class leader in receivables management. Founded in 1964 and headquartered in Defiance, OH, CAI has additional call centers in Toledo, OH, and Manchester, NH. CAI employs actionable analytics with experienced personnel to provide a fully secure suite of contact management solutions in first and third-party engagements. As a faith-based corporation, CAI believes it is part of the company's mission to invest in our communities by partnering with other organizations to help address social issues. To learn more, visit: www.credit-adjustments.com.