CAI's Commitment to Toledo and Defiance Communities Boosts Local Economic Development.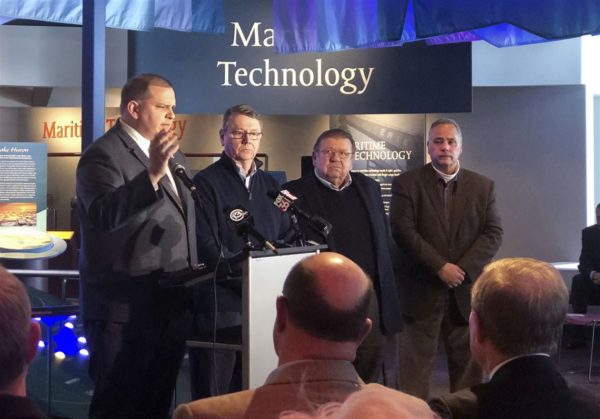 Defiance, Ohio – March 13, 2019 – For the second year in a row, Site Selection magazine announced Toledo and Defiance as Governor's Cup list selections, and Credit Adjustments, Inc. (CAI) played a crucial role in making that recognition possible. Site Selection ranks cities across the country on their economic development outlook, and CAI's commitments to bringing more than 500 new jobs to Toledo and building its new headquarters in Defiance have been instrumental in empowering the local economy.
"We're honored to be part of these communities, and we're excited to bring more jobs to our area and continue to promote economic growth," says Michael Osborne, Chairman of the Board at CAI. "Community investment is one of our company's core values, and we're thrilled to see how that investment influences these cities' economic success."
The CAI call center is a primary reason that Toledo was recognized in the Site Selection survey. After opening its first call center location in Toledo last year, CAI announced in February that it would open a second location in the UpTown neighborhood, creating 200 new jobs in the community. Additionally, construction of CAI's new corporate headquarters and call center in Defiance is slated to begin this spring, which will also bring more jobs to the community.
About Credit Adjustments, Inc.
Credit Adjustments, Inc. (CAI) is a world-class leader in receivables management. Founded in 1977 and headquartered in Defiance, OH, CAI has additional call centers in Toledo, OH, and Manchester, NH. CAI employs actionable analytics with experienced personnel to provide a fully secure suite of contact management solutions in first and third-party engagements. As a faithbased corporation, CAI believes it is part of the company's mission to invest in our communities by partnering with other organizations to help address social issues. To learn more, visit: www.credit-adjustments.com/.